Often times Valentine's Day gets a bad wrap for being too commercialized… to that I say, "Get over it!" Why pass up an opportunity to make someone in your life feel special, and remind him/her of your love and support? There are all sorts of love, folks; not everything has to be romantic! Whether you're looking for something special to do with your sweetheart, have a group of friends to catch up with, or you're planning a special "Galentine's Day": Morgantown has something for you!
(If you still aren't feeling social and can't get on board with my "commercialism": that's okay, too! Netflix probably has something for you… but, seriously, are you sure you don't want to explore Morgantown?)
Need to Be Active?
Sometimes staying in or seeing a movie just isn't enough.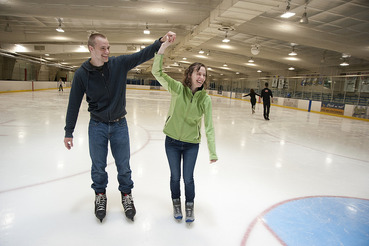 Admission: $5  | Skate Rental: $3
Fridays:  7 – 9 p.m. | Saturdays:  1:30 – 3:30 p.m. and 7 – 9 p.m. | Sundays:  1:30 – 4:00 p.m.
"Join Rebecca Herod for her third annual Heart Flow Workshop with wine pairing on Saturday, February 11. This popular 90-minute yoga and wine event includes a heart Chakra activating Vinyasa flow yoga practice followed by a heart-healthy red wine and dark chocolate pairing." Get your ticket here.
Escape Rooms
This isn't just a shameless plug for my recent piece on Escape Rooms. (It's more of a tasteful mentioning, really.) This immersive activity could be a lot of fun for a group!
MORGANTOWN ESCAPE ROOM (Westover)
XSCAPE! (Wharf)
Family Time
Get the entire family involved in spreading love! Here are some things you can do with the kiddos!
Play bingo, make crafts, and enjoy a snack at this fun and free program for elementary aged children (K-5).
Storytime and activities in celebration of Valentine's Day. Featured titles are The Secret Life of Squirrels: A Love Story and Valentine's Day Is Cool. Don't miss out!
The Wow Factory
Sweet Feet  Stop in the studio anytime in the month of February to get your kids' Sweet Feet painted! Choose one of four Love themed plate designs, they'll help you get your children's hand/footprints, and then you go home! The studio artists will do the rest of the work, creating a keepsake you'll treasure! Cost is $30 and plates will be ready one week later. Plate options will be our Couple Dinner Plate, Rimmed Dinner Plate, or Square Dinner Plate. Walk-ins welcome, plates are first come first serve.
Kids Kanvas: Love Guided canvas painting for ages 5-12. All supplies and instruction included.
Story Painting Story time for parent and child. Read a story and paint a figurine to go along with it! Love Monster – Feb. 11th   Franklin's Valentine – Feb. 14th 
Feeling Artsy?
The world looks different when viewed with love.
"The Art Museum provides a welcoming and stimulating educational environment for diverse audiences to experience the transformative power of visual art. By exploring the varied artistic traditions of different cultures, past and present, visitors gain a better understanding of themselves, their communities, and their world."
Wednesdays: 12:30 – 4:30 p.m.
Thursdays: 3:30 – 7:30 p.m.
Fridays: 12:30 – 4:30 p.m.
Saturdays: 12:30 – 4:30 p.m.
Sundays: 12:30 – 4:30 p.m.
**Admission is free.
Date Night at the Wow Factory!
"Bring your significant other in for a creative evening at the WOW!  Enjoy complimentary hors d'oeuvres on us while choosing from one of our many project options: paint pottery, design mosaics, glass fuse or clay hand build! Pay only for the project of your choice, no other sitting fee or extra charge incurred." Reservations required. Click here for tickets, or call the studio at (304) 599-2969 to register.
"Join us for this special Couples Edition of our Paint n' Sip classes! You'll be guided through the painting step-by-step by a local artist! No experience necessary! Cost is $35 per seat, all supplies included! Singles welcome, just choose a side to paint! Both sides look great as stand alone pieces! BYOB!" Reservations required. Click here for tickets, or call the studio at (304) 599-2969 to register.
Wine and Design – Couples Mugs
"Join us for an evening of pottery painting as one of our trained instructors guides you step-by-step though creating a set of Couples Mugs! We'll have 4 designs to choose from or we'll help you with your own design! Class cost is $30 and includes all supplies. Come as a couple for a fun date night with your honey or with your friends to make a gift for your special someone! BYOB!" Reservations required. Click here for tickets, or call the studio at (304) 599-2969 to register.
"Mirrors and LGBTQ+ slang for an experiment in self-reflection and the creation of identity."
Feb. 3rd -24th at The Diamond Shop Gallery .
Click here to check out Sally Deskins' profile on Lydia and Before and After.
In Need of Some Pampering?
You could always grab that special person a gift card, or consider a couples/group massage.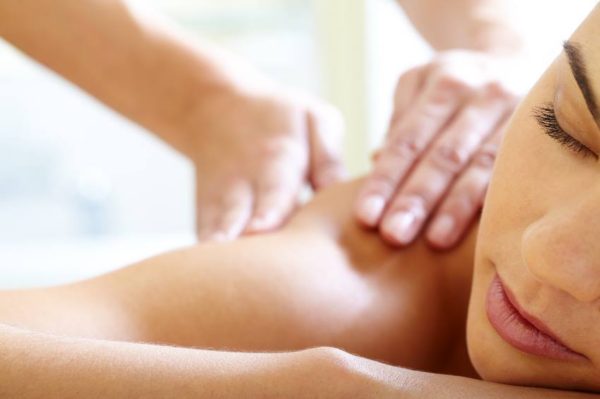 The Beauty Bar (Offering a Valentine's Day Chocolate Deluxe Pedicure with chocolate covered strawberries.)
Tuscan Sun Spa and Salon (Offering lots of Valentine's Day specials from massages to facials. Click here for the entire list.)
Massage Envy (Get a free promo card when you spend $100+ on gift cards. *In-store only.)
Willow Med Spa and Salon (Offering special Pamper Packages.)
Somatic Wellness Massage and Salt Spa 
The Spa @ Waterfront Place Hotel  (Offering a 50-min Couples Massage with wine, a red rose, and dark chocolates!)
Bruceton Wellness Center  (Offering Valentine's specials, and a Himalayan Salt Cave.)
 Spa Roma (Offering a Champagne and Roses pedicure and sweet treats.)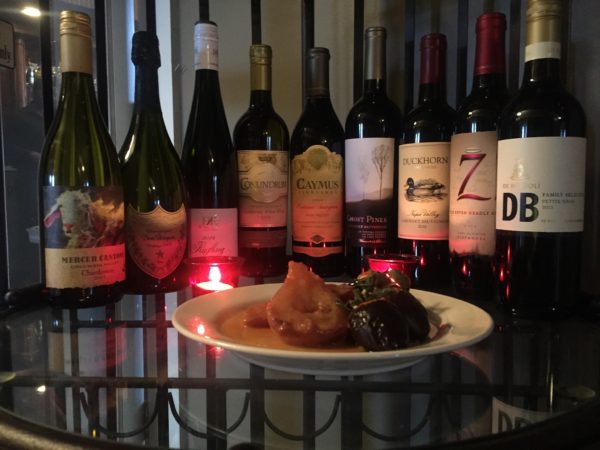 Wine and Dine
Offering special Valentine's Day menus. Click the restaurant name for the event page or more information.
The Montmarte (Offering a special menu, fine wines, full bar service and the perfect setting for an intimate dinner overlooking downtown Morgantown.)
Morgantown Brewing Company (Receive a free dessert when you buy an appetizer and two entrees from the Specialty Valentine's Day Menu available 4pm-10pm.)
Sargasso (Special menu, feature cocktails, and a special wine flight will be available. They're also hosting a Galentine's Day Celebration on Monday the 13th, ladies!)
Tin 202 (Three course meal with dessert and wine flights available.)
The Wine Bar at Vintner Valley  (Special wine and chocolate tasting events on Feb. 11th and 15th)
Modern Homestead (Reedsville) (Enjoy a three-course menu at the cozy shop Valentine's Day weekend. Everything you need for a romantic outing–delicious old-world steakhouse dinner, fresh cut flowers, and even book a suite to make it an extra special date.)
Apothecary Ale House and Cafe (offering select imperial stouts and chocolates)
Hill & Hollow (Aphrodesia! St Valentine's Day Dinner)
Tropics  (four-course dinner with each course paired with Northern Eagle Wines.)
Lakeview Resort and Spa(Plated dinner for two, two glasses of wine per couple, dancing and live Entertainment, and gratuities included.)
Yesterday's Restaurant, Bar & Grille (Featured appetizers, entrees, and desserts.)
The Clubhouse Grill at the Pines   (Featured specials, and full menu available.)     
Garcia's Grill at the Cue (Bring your Valentine, Family, and Friends out for a Latin dinner and dancing!)
 Heston Farm (Fairmont)  (Valentine's by Request –a Branson-style show with four wonderful vocalists who will be singing some of the most well known, beloved, and highly entertaining love songs of all time, chosen from a list by the audience. The evening will also include comedy and live games for the audience, including a version of the The Newlywed Game.)
Black Bear Burritos (Curious about Pizzas: Not into the romantic stuff? "Curious" to try a Black Bear pizza? The downtown location will offer a tortilla pizza on February 14th only. There will be a small exclusive keg of Stumptown Brewery's 6 Legged Frog IPA that can be paired with the pie. Live music by Andy Tuck in the evening.)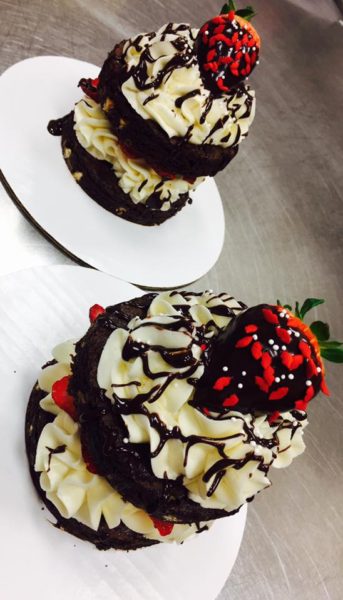 Looking for indulgences without the reservation? 
Places for tasty things.
DaisyMoon Bakery Gluten free desserts and treats.
The Tea Shoppe Tea, treats, and gifts. (Offering a special Valentine's Day Tea Service.)
Slight Indulgence Offering wines, beers, and lots of sweet treats!
The Cupcakerie  Taking special Valentine's Day orders, and even cupcakes for your favorite canine bestie.
Farmhouse Café  Sweets, treats, gifts, flowers, and java!
Phoenix Bakery Breads, scones, biscotti, cookies, and other yummies.
Apple Annie's Bakery Choose from cakes, cookies, cannoli, cinnamon rolls, and other things that don't start with a "C".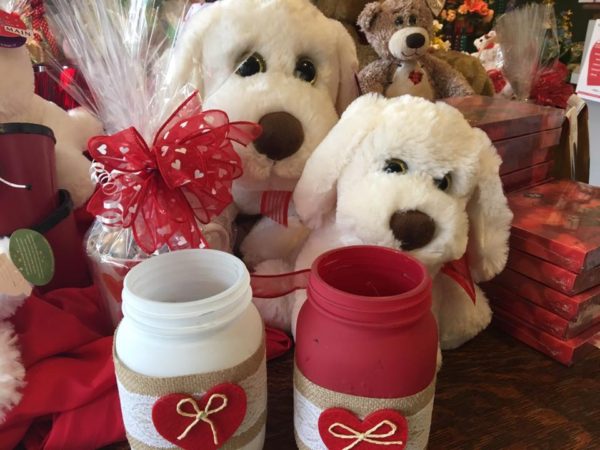 Fanciful Floral
Nothing helps your Valentine get out of the February-Winter-Funk quite like a fresh floral arrangement or bouquet.  
Kingwood Floral (Preston County)
Hillsview Floral  (Preston County)
Masontown Florist and Gift Shop (Preston County)
Daisy Way Florist and Gift Shop  (Reedsville)
Country Stem and Petals Floral (Bruceton Mills)
A special thank you to Jordan Carter for contributing to this article. If celebrating Valentine's Day for just the day isn't enough, check out her list of local overnight options!
If I missed something, or something new comes along please let me now in the comments!
Happy Valentine's Day!