The following is part of a  series from partner Preservation Alliance of West Virginia.  
I was born and raised in Morgantown, WV. I am a 2006 graduate of Morgantown High School and a 2013 alumna of WVU, where I received a B.A. in International Studies with emphases on Latin American government, culture and history and a Spanish minor. This is my 2nd AmeriCorps year; I completed my first year of service in August 2015 with High Rocks Educational Corporation in Pocahontas County, a 501(c)(3) nonprofit whose mission is to educate, empower, and inspire young people in West Virginia.
My educational and life experience has so much to do with food and farming. I lived and worked in Charlottesville, Virginia as an intern at Farmstead Ferments and later at a food co-op in Knoxville, Tennessee. I moved back to West Virginia to work in exchange for room and board as a caretaker on a Monroe County farm in 2014, and founded Lobelia Understory Edibles in 2015, a one acre farm and ferment business named after the native herb and community in the Greenbrier Valley that specialized in organic value-added products such as sauerkraut, mushrooms, wild-flower bouquets, and sourdough bread. If I'm not eating, growing food or fermenting, you can find me reading, writing or on my yoga mat.
I accepted a position with Main Street Morgantown in September 2016. Our mission is to continue the revitalization of downtown Morgantown and the Wharf District through historic preservation and economic development. My AmeriCorps position consists of identifying, researching, and promoting art enhancement projects as well as implementing an art mural series, parking meter murals, utility box wraps and other beautification projects. Overall, our goal is to ensure the downtown and Wharf become certified arts districts. In addition, one project I would like to prioritize this year would be the creation of a certified collective kitchen in the Wharf District for struggling small-business owners to utilize. Overarching issues such as rent prices, health department mandates and cottage food laws create despair and ultimately the surrender of small start-ups, particularly those attempting to strengthen our local food economy. Established businesses often cannot accommodate usage requests due to the constraints of daily ebb and flow within their own operations.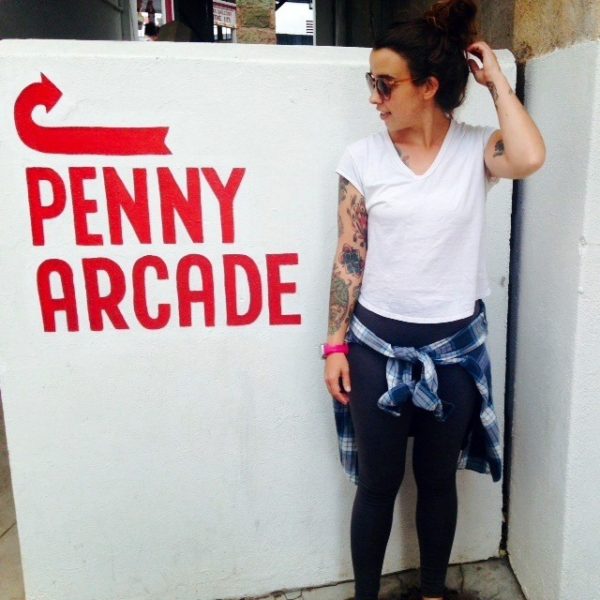 My decision to stay in West Virginia is based on the belief that the Mountain State's potential to produce a thriving local economy will only happen if we invest our time and energy in healing what's been broken for too long. Unless this state implements alternative economic models that attract young, vibrant entrepreneurs who intend on staying and surviving, our population will steadily decline. If Morgantown could develop a space in the Wharf District similar to West Edge, the Coalfield Development Corporation's renovation of an abandoned garment factory turned creative hub in Kenova, West Virginia, what would that mean for local innovators?
Another local initiative I'm excited to be a part of is Zackquill: an unapologetically pro-Morgantown media platform utilizing the tools of journalism for the unity, growth, and flourishing of our community. Our intention is to establish an alternative news source similar to Miburg, Elkinite, Weelunk, and Huntiful in Martinsburg, Elkins, Wheeling and Huntington, respectively. Our official launch happens November 1, so look out for its release!
Publisher's Note 
A statewide service initiative, the Preserve WV AmeriCorps program places service members at historic non-profit sites or local government agencies for a one-year period where they complete specific projects aimed at improving historic resources and managing volunteers for special events.  The end goal of these projects is community revitalization, with a focus on long-term historic preservation and increased use of historic properties and museum collections.