"We had to turn people away starting around 3:00, about half-way through the festival" exclaimed Kristina Szczyrbak with Old Crow Productions. Yellow, hand drawn signs were posted on the Mylan Expo Center's doors, inviting guests to come earlier next year. Registration tables, earlier lined with rows of tasting glasses and wristbands, were now barren. Despite stiff competition over the weekend from a WVU basketball game and WVU Children's Hospital gala, the Cabin Fever Beer Festival just might have been the hottest ticket in town.
With 11 breweries represented and another two dozen food, drink, and craft vendors in tow, the Cabin Fever Beer Fest hit the perfect note for a West Virginia winter beer festival. While not as large as other regional beer festivals (Pittsburgh's winter beer fest attracts nearly 16,000 attendees), the 1,200+ crowd fit snugly in the conference floor of the expo center, warmed by good company and good drink.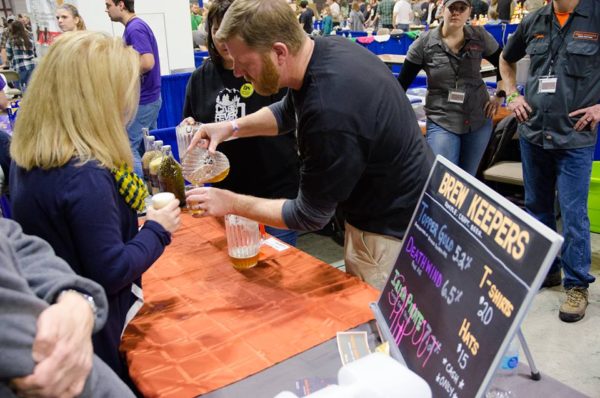 According to the event's press release, 2016 saw a record five new breweries open for operation in West Virginia, and all five were in attendance at the festival, including Brewstel out of Elkins (a business which features both a brewery and a hostel), Parkersburg Brewing, Princeton's Sophisticated Hound, and Westover's new brewery, Pubstomper. Newcomer Brew Keepers out of Wheeling, WV. took the festival's top honors for their Irish Pirate Stout. "Next year, it looks like there will be more than double the number of new breweries in our state" shares Szczyrbak, "these are breweries whose beers haven't hit the shelves yet. I would love to bring them in next year."
Kristina is quick to embrace the idea that the event is a labor of love. Working full time and raising a family, the beer fest was organized out of a passion for West Virginia's brewing industry. Old Crow Productions is an LLC that Krista formed specifically for this event, collecting startup money from friends and family. "We have some great smaller festivals, but nothing quite this size" she explained. "We wanted an event that was big, and exclusively in-state beers."
As happens regularly at beer fests, the popular taps start to run dry as the day progresses. By 4pm, local favorite Chestnut Brew Works had tapped out, and Berkeley Springs' Brewing had run dry as well. Future festival goers would do well to arrive at the event's start for a chance to try all the brews before they run out.
"If I do it again, it's gotta be bigger, and it's gotta be better… we definitely want to grow it for next year" shares Krista. She's hoping to catch each new brewery that gets licensed in the state for an invite to future events. "You have to plan well in advance and hoard away kegs to do a beer fest if you're a small brewery" laughs Krista. "So you have to plan early." And, lest they get a yellow "sold out" sign in 2018, beer lovers who want to join in next  year's fun should plan early as well!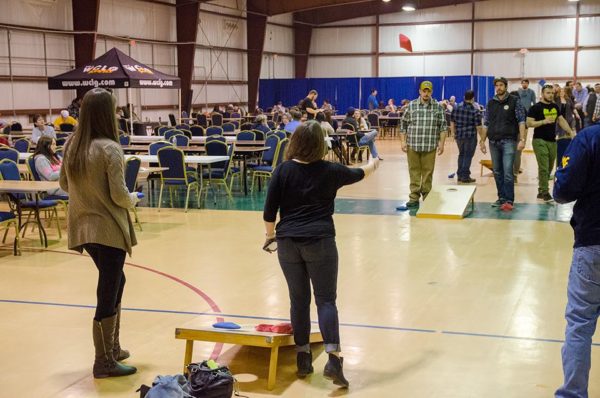 Photography courtesy of Kromatic Media.