At last week's victory dinner, the United Way of Monongalia and Preston Counties announced that local businesses have pledged a record 1.58 million dollars in workplace giving for 2017.
The dinner, sponsored by Huntington Bank, ended the United Way's fundraising season on a high note. The grand total pledged was $1,581,550, which will be passed along to the organizations 27 regional partners. At the dinner, local business leaders and volunteers were thanked for their financial support of the region.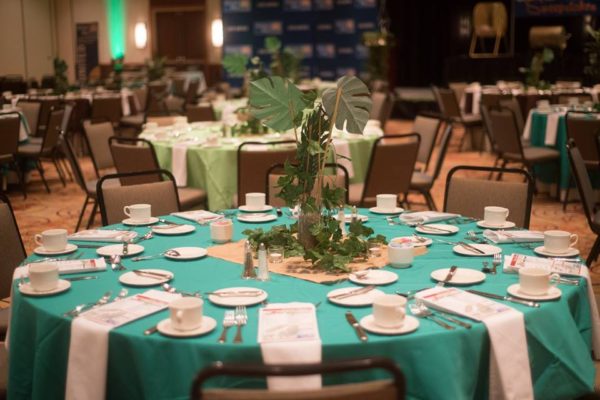 One new piece added to the annual campaign this year was a "Give and Win" sweepstakes, where donors who gave at a certain threshold were eligible to win donated prizes. In total, $15,000 worth of prizes were donated to the campaign by local businesses, including WVU football season tickets and an All Terrain Vehicle. Chad Prather, the campaign's chair, shared that pledges increased $50,000 as a result of the sweepstakes. The winners names were drawn at the victory dinner.
The evening also recognized record giving from Mylan Pharmaceuticals, pledging a record $400,000 to the campaign, and celebrated a record number of "Emerging Leaders", donors between 20 and 40 who pledged at least $250.
122 workplaces participated in the campaign. For more information on the United Way's partner organizations, or to join next fall's workplace campaign, visit UnitedWayMPC.org.
Disclosure: The author of this article is a workplace organizer for the United Way's giving campaign, and is a United Way donor. Photo Credits: The United Way MPC