I am honored to present this interview with artist Carter Taylor Seaton, who has three lovely bust sculptures in the upcoming exhibit, IN.EXclusive: an exhibit and events series dedicated to West Virginia women, at Arts Monongahela, opening March 3 (details below).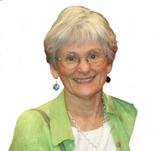 The Huntington native is an award-winning author and award-winning figurative sculptor. While living in Georgia she began running and completed several marathons after she was fifty, including the New York City Marathon.  Twenty years and four children after beginning her college career, she received her degree from Marshall University in her hometown of Huntington, West Virginia. For fifteen years she directed a rural Appalachian craft cooperative to benefit low-income women. Ladies Home Journal nominated her in 1975 for its "Woman of the Year" award.   She spent thirty years as a marketing professional in the hospitality, tourism, and training and rehabilitation industries. She is the author of two novels, Father's Troubles, and amo, amas, amat…an unconventional love story; the non-fiction Hippie Homesteaders; and numerous magazine articles. The Rebel in the Red Jeep, her biography of former congressman and WV secretary of state, Ken Hechler, will be published in June 2017.
Seaton's sculptures have also been exhibited regionally and nationally, with awards in several shows, including a Best in Show at Beckley's Cynthia Bickey Gallery in 2011 . Her work was also selected for the WV Juried Exhibition in Charleston, WV in 2003 and in Parkersburg, WV in October 2007, and Huntington in 2009.  Her commissions rest in private collections, at Marshall University's Foundation Hall, the Cabell County Courthouse, and at Rocky Mountain College in Billings, Montana.
She shares with Zackquill about how she came to making pottery, the West Virginia environment for the arts, advice for aspiring artists and more…
Zackquill: How did you end up in West Virginia?
CTS: I was born in the state, although I did leave for about ten years. I lived in Georgia from 1985-1995 but returned home to be closer to family. It was then I began to dabble in clay, and finally found my artistic expression in sculpture and in writing.
Z: How did you come to be an artist? 
CTS: For about fifteen years, I directed a quilting cooperative that gave work to rural women in the four counties surrounding Huntington. I considered myself an artist's supporter since I often chose the colors and created the designs for the products, but I never thought of myself as an artist. My parents were artists, and I wanted to be one as well, so I took classes off and on in drawing, oil, and watercolor painting, but never liked the results. In 1996 I took a wheel-thrown pottery class at the Huntington Museum of Art from a Huntington potter and fell in love with clay. Once I put my hands in the porcelain I was hooked. From there I took numerous workshops and read lots of books, finally finding my niche in portrait sculpture.
Z: Any advice for young artists in the area?
CTS: Hook up with whatever artist's colony or organization you are near. The camaraderie and mutual support will keep you going.
Z: What would people be surprised to know about you?
CTS: I'm a certified scuba diver and ran three marathons after I was fifty.
Z: Anything to add?
CTS: The West Virginia art scene has been alive and well since I began directing that sewing cooperative in 1971. I'm always proud to say I'm from this state because of the arts support that's consistently been provided by the West Virginia Division of Culture and History. We shouldn't take that for granted. Anytime it appears to be threatened, we must fight for it, as artists and as lovers of the arts.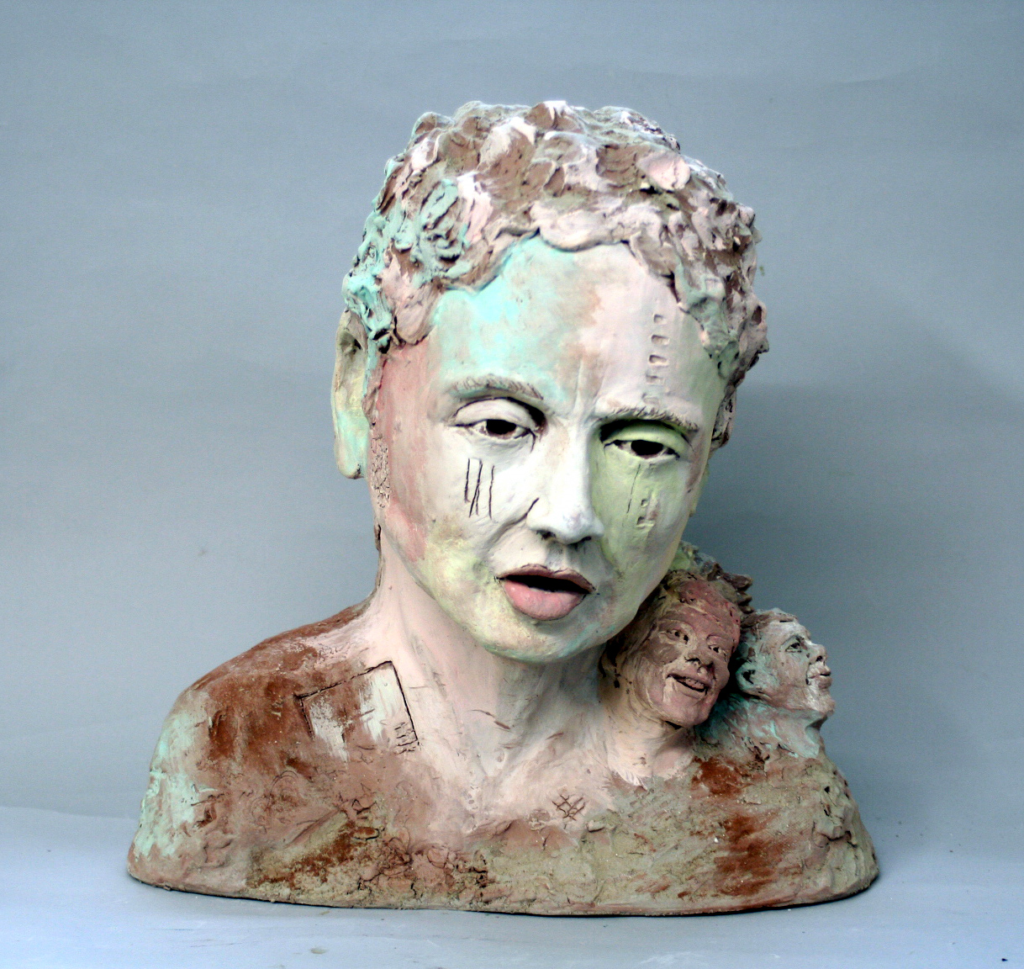 –
IN.EXclusive: an exhibit and event series dedicated to West Virginia women, opens Friday, March 3, with a poetry reading at 5pm, and an Opening Reception 6-8pm sponsored by The Tea Shoppe, at Arts Monongahela, 201 High Street in Morgantown. IN.EXclusive includes artwork by six West Virginia artists. Their works are inspired, either literally or abstractly, by women from West Virginia's past and present. The exhibit also features a unique installation design and interactive elements that recognize the influential presence of women throughout West Virginia's history. There are several other events happening throughout the month of March in celebration of Women's History Month which can be found on the Arts Mon Facebook page.
Read more about Carter Taylor Seaton at www.carterseaton.com.
Sally Deskins is an artist, writer and curator based in Morgantown.